391 Sutter St,
San Francisco
Monday - Friday
12pm - 8pm

Saturday - Sunday
12pm - 5pm
WHAT'S THE BENEFIT OF DOING DEEP SQUATS WITH A YOGA BALL?
Squatting is a multi-joint movement of the whole body. It is not only the output of the hips, but also the parts of the back, abdominal core and four heads of the thighs. It has a good effect on reducing fat and promoting metabolism. If you have no feeling of squatting at home and dare not enter the gym to do barbell squatting recently, it is recommended to buy a "yoga ball" (also known as resistance ball, elastic ball and health ball) at home. The yoga ball was invented in Switzerland. It was originally a physical therapy device specially used for the spine, also known as Swiss ball.
Yoga ball mainly strengthens the effect of exercise, in muscle training, weight training, aerobic exercise on the use of yoga ball, instability is more stimulating core. Usually, a relaxed squat to join the yoga ball will need more muscle group assistance, nerve conduction, balance, for small muscle group training is also very helpful. Here's how to make squatting more difficult with a yoga ball!
Squat variation: squat against the wall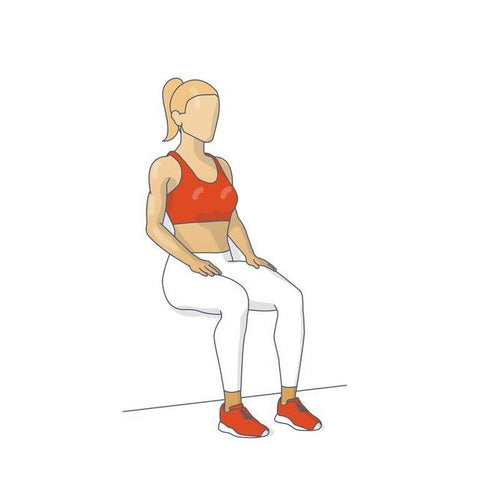 Efficacy: leaning against the wall in a squatting position can increase the strength of the legs, make the thighs and feet present a 90-degree angle as far as possible, improve knee pain, and stabilize the core thin stomach at the same time.
If you squat against the wall by mistake, your body will not only send the wrong force, but also increase the impact of your knees! Therefore avoid:
1. Don't pour your knees inward,
2. Don't have a gap between your back and the wall,
3. Don't let your knees exceed your toes.
one action can be done for 60 seconds, and 4-6 groups can be done each time.
Squat variation: squat against the wall + yoga ball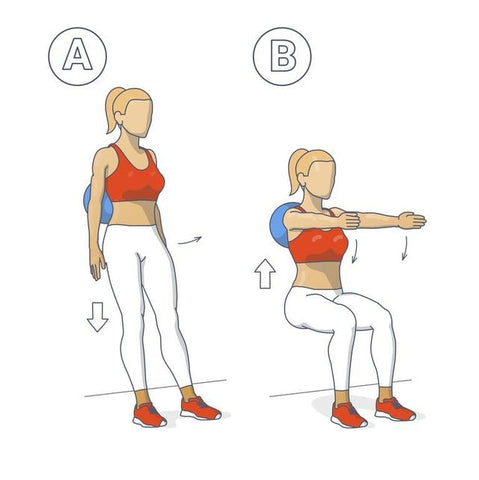 Practice: after learning to squat against the wall, you can try more advanced! Put a
yoga ball
behind your back and lean against it to keep the ball fixed between your back and the wall.
·Stand your feet out a little
·Keep your back in contact with the ball and lower your body until the upper thighs are at least parallel to the floor.
·One action can be done 15-20 times, and 4-6 groups can be done each time.
What's the benefit of doing deep squats with a yoga ball?
1.Correct posture
2.Relieve muscle groups and eliminate tension
3.Knee friendly
4.Promote abdominal muscle strength and exercise core muscle groups
5.Control muscles and stimulate brain development
Continue reading
Comments